It occurred to me when discussing the 30th (!) anniversary of an album that had a huge influence on me last week – namely, this one: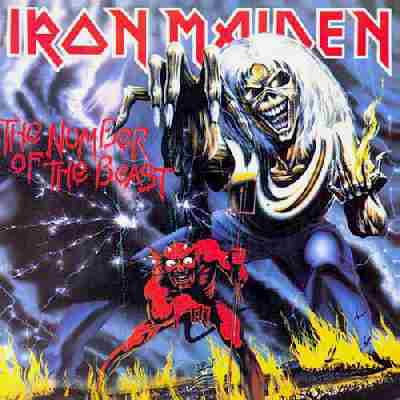 Some things in metal just never die. No matter how far metal expands its palette, no matter how many influences are brought to bear, at the end of the day, everything comes home again: If you can't enjoy a Maiden concert, you just flat-out don't like metal. Commonality and diversity both have a role to play in holding a group together.
Now, what does all this have to do with Division, you ask? Well, as many of you know, vocalist Nick Kelly left us in February after over ten years of fronting the band. We had plenty of time to consider replacements, and brought in people for auditions. By the end of that process, it was pretty clear that the cliché in the title was once again becoming a truism.
So, without any further ado, meet the new singer – same as the old singer. Division would like to welcome original vocalist Scott Stewart back into the fold. Scott was the vocalist on our first two albums, Paradise Lost and Ascension to Eternity, and had remained a good friend of the band even after his departute. With his return to the DMV from Raleigh last year, he was in the right place at the right time to rejoin us. We will, of course, continue to perform material from all four albums, and just as Nick's voice gave a new twist to some of Scott's songs, Scott's classic-metal-with-an-edge voice makes Nick's material shine differently, too. You can listen to Scott here:
Now, if we could just find a bassist…
When I auditioned for Division a couple years ago, they requested I learn four songs from the latest album, Control Issues. I, of course, already owned the album since I had picked it up at the CD release show. To my surprise, they sent me the sheet music to the whole album, as well as several songs from Trinity and Ascension to Eternity. "Fools!" I thought to myself. I had the chance to learn how to play some of my favorite Division songs even if I didn't get the gig.
So I did. Before learning a single audition track, I worked on some songs I considered to be must-learns: "Eleventh Hour," "Children of the Stone," and "The New Elite." (Alas, there was no tab for "Free" or "Departed".) Of course, I learned the Control Issues tracks, too: "Hunt," "Short Attention Span Society," "Gemini," and "The Collector." Listening to the album, I thought these songs would be a piece of cake, since they sounded so organic. Guess what? They're pretty frickin' hard. I probably shouldn't have saved them for the end. Next time you hear "The Collector," go ahead and try to count it out. Good luck. I had no idea what I was getting myself into.
Division works hard. Very hard. When you're watching them from the audience, as I had done since 1998, you know that they make it look effortless. There's a reason they can melt faces and do it so tightly: tireless practicing. I had to kick it into high gear to learn these songs.
At my audition, we played through the audition songs. I only screwed up each song in multiple places. But why don't you try playing some of Ron CK's bass lines some time? The guy was nuts! I was barely hanging on. But apparently I didn't do a poorly as I thought since at no point did anyone say, "That was a complete disaster. Thanks for wasting our time." But in a (brief) moment of silence, I did let on to the fact that I had learned a handful of more Division songs. They obliged me and we jammed on the aforementioned tunes. It was awesome. And I thought it would be the last time I'd see them.
Much to my surprise, I soon received a message from Division. They wanted me to come back for a second audition. Great, I got the chance to ruin all the songs in front of them another time. Before I had a chance to realize what was going on, I got received yet another email: I got the gig. Apparently, Ron's bass lines had injured the hands of everyone else who auditioned. Holy crap.
A few months, gigs, and equipment upgrades later, and I was crushing souls alongside Division, hopefully to the same degree I had witnessed Division doing in the past. We leveled Jaxx, we lit up the State Theater, we razed Jammin' Java, we crushed Ball's Bluff. We played practically all of Control Issues onstage, as well as "Eleventh Hour," "Masquerade," "The Prophecy (Greed)," "No World Order," "Children of the Stone," "Departed," "Eraser," "Remembrance," "Paradise Lost," and a slew of covers. I do regret not being able to play "Society's Child" and "Free," two songs I remember from way back in the day, with the guys.
Playing bass in Division is quite challenging. Mike and Dave are fantastic guitarists with frighteningly quick right hands (I wonder why). James pounds the double bass like a Seal Team 6 surgical strike. As the sonic bridge between the three of them, you can't half-ass the bass lines. Mike will call you out and Dave will endlessly mock you if you alternate pick where you should be downpicking. (Whenever Dave does that, you can just call him short.) Nick had plenty of time between verses to come over to me and detune the bass while I play, or hit my pedal, or some other sort of shenanigans. Odin help you if you were behind the beat. I tried playing way in front of the beat, too. They didn't like that, either. They're never satisfied. Needless to say, it was practically a battleground to play well at all times. My bass playing definitely improved just by being in the room with them.
Many gigs, towns, venues, songs, rehearsals, great times, height jokes, age jokes, and cheap beers (for which I was also mocked) later, and my tenure in this great band is at an end. It is time to pack up my bass, my amp, and my Valnøtt pedal, and head off into the frozen north – Maryland – where I will continue to bring the aural destruction with my long-time bands Burning Shadows and Recently Vacated Graves. I'll miss Division and all the great times that came with it. I hope to share the stage with these guys again. I look forward to seeing Division from the other side of the stage and starting vicious rumors during the shows. I've had a taste of the new material that's coming. All I can say is that I hope you enjoy your face while you have it, because it's going to be melted off.
So, a few people have asked me to weigh in with my thoughts after a rousing end to two of members' Division careers. While they won't be as poignant as Nick's or as, uh, revealing as Tim's, there's something that really needs to be said:
YOU'RE BOTH FIRED!
Now that that's over with…
Nick was the bridge for me between the old Division (Crooks, Ripple, Plunkett) and the new Division (Goetz, Evans, players to be named later). Nick lived through the road trips where all five of us shared one room (with four different lineups!), recording sessions that went way too long, and the frustrations of being bounced around by labels, promoters, clubs, touring bands, and member changes. We took a lot of flack for hiring Nick at first, because it was a big change in sound. I've never regretted it. I'm proud of our work together, and I don't just mean his taste in rehearsal space decor.
Tim's time in the band is a little harder to quantify, since he never made it to any recordings. He opened his Division career at O'Shaugnessy's, at a show that everyone but us forgot to promote – thus showing that the bar really wasn't any higher than it is for his other projects. He got to play a lot of cool shows, though, which kind of makes up for the amount of time he put in trying to learn Ron Kralik's impossible bass parts. His dedication, humor, and love of dead language characters will be missed.
The one thing they have in common? They both surprised me when they asked to audition, since I thought of Tim as a guitarist and Nick as a bassist. Both proved me wrong. It was a pleasure to have them both go out in front of a crowd that loves metal for the sake of metal, since love and passion for the music is what it's all about. I'll miss firing them both after every show.
As for the future? Stay tuned – Division is far from being done. There's new music waiting in the wings, and I'll be blogging about our search for a new voice and new bottom end. (Especially since someone has to maintain the &*^&%#@ website – thanks, Tim!)